Situated in the heart of historic Oxford, the UK's oldest botanic garden is a year-round oasis of calm, tucked away from the hustle and bustle of the High Street.
The perfect venue for a drinks reception, evening buffet or a truly unique wedding reception.
Our Arboretum provides a magnificent natural space for parties and picnics only 15 minutes' drive from Oxford. Enjoy the peace, seasonal interest and superb collections of dramatic and glorious trees. 
Make your event extra special by including tours with our trained guides, a gin tasting of our Physic Gin led by experts from The Oxford Artisan Distillery, hire our set of traditional lawn games, or arrange private views of the Glasshouses or Herbarium Room.
Email our events team for more details.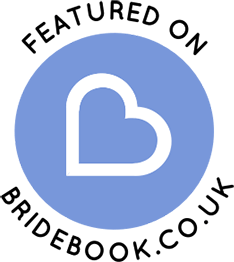 https://www.youtube.com/embed/eOC82wING_8
What kind of event can I hold?
The most common types of event we host are garden parties, drinks receptions, wedding receptions and birthday parties. We host private individuals, organisations and businesses. If your event is a little bit different to those above, don't worry we'll be happy to speak to you.
If you are running a workshop or class and would like to use the Botanic Garden or Arboretum as a venue we will be happy to hear from you. Please complete our general enquiry form. We require at least 3 months' notice to consider your application.
Which spaces are available for hire?
At the Botanic Garden (OX1 4AZ) we have the Conservatory and the Event Lawn. 
At Harcourt Arboretum (OX44 9PX) we have an open-sided traditional Woodland Barn and are currently developing a large events space.
When can I hold my event?
The vast majority of events take place between March - October. Our main event season runs from the last week in June until the end of September, and any events finishing after 9pm need to fall in this summer season.
Do you have any indoor spaces in case it rains during my event?
Apart from the Conservatory and Woodland Barn, all event spaces are open air. For this reason it will usually be necessary for you to hire gazebos or a marquee.
Do you offer catering for events?
We can't cater your event, but we have a selection of trusted local caterers that you can choose from.
How much does hire cost?
For a listing of prices for hire please submit an enquiry form with as much detail as possible about the event you would like to hold. 
Is there access to power, and can I use audio visual equipment?
Access to power is possible in the Conservatory, and can be arranged in most of our open-air spaces by hiring a generator. We do not provide any AV equipment or facilities, but can put you in touch with excellent hire companies. All electronics must have a valid PAT sticker. Many of our spaces are very bright, which makes visual display difficult.
Is there parking available?
There is no public parking at Oxford Botanic Garden (OX1 4AZ) and the nearest public car park is at St Clements' Street, a 4 5 minute walk over Magdalen Bridge. Parking on-site for a catering van or other supplier is usually possible. Vehicular access can be arranged for delivery of furniture and equipment.
At Harcourt Arboretum (OX44 9PX) we have a public car park and can offer parking for suppliers and guests.